Step this way to a healthier lifestyle
Fitbit? JawboneUP? Smart Phone? Whatever device you have, it's now easier than ever to track your walking and activity levels. Ask anyone and they'll tell you that 10,000 is the magic number of steps that we should all be aiming to walk daily.
The NHS and the World Health Organisation (WHO) have endorsed guidelines that support walking 10,000 steps per day as a way of achieving better health. Increasing activity levels can:
Improve general fitness
Reduce risk of heart disease and type II diabetes
Help with weight loss
Boost circulation
Reduce stress
Improve mood and wellbeing
So there are lots of good reasons to get moving. But where did 10,000 come from?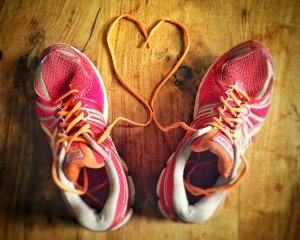 The concept of walking 10,000 steps a day was coined in Japan during Olympic-fever in the run-up to the 1964 Tokyo Games. Pedometers became the must-have gadget, and one company launched a product called manpo-kei, meaning '10,000 step measure'. It seemed to be a memorable and achievable figure, and seems to have stuck with international health recommendations.
10,000 steps may sound a lot to some, but the benefits of walking speak for themselves:
10,000 steps = approximately 5 miles
Walking 10,000 steps burns between 300-600 calories depending on weight, fitness and pace
Walking maintains joint flexibility and muscle strength
It's free!
Walking can be a great exercise to start with if you're recovering from a musculoskeletal injury such as knee or low back pain, as it is relatively low impact.
Even if you are already pretty active, it's worth tracking your activity levels and trying to achieve 10,000 steps – you may be surprised at your results. Sitting for too long has been proven to be bad for your health, so even if you're a regular gym-goer, being sedentary for several hours during the day can still put you at higher risk of developing certain health problems. Yes, exercise is crucial for a healthy lifestyle, but unfortunately it doesn't counter all of the effects of  prolonged sitting. Walking improves circulation, which delivers blood to cells throughout your body, giving you an oxygen burst – perfect for keeping you alert during afternoon meetings or in preparation for your post-work gym class.
And remember that you can bank points for doing your supermarket shop, walking round Brent Cross or taking the dog for a walk. Of course, the challenge is not to be tempted to reward yourself for your activity levels with a calorific treat otherwise you undo all of that good work!
Tips for walking:
Make sure your shoes fit well and have good support, especially for the arches of your feet
Be aware of your posture – keep your shoulders back, head up and engage your core muscles to help support your back
Aim to increase your steps by 500/week until your fitness levels improve and allow you to reach that 10,000 goal
As your fitness improves, challenge yourself by walking faster or uphill
Track your walking on a Fitbit, pedometer or Smartphone and use this data to motivate you and compare your results with family and friends – a little healthy competition is always a good motivator!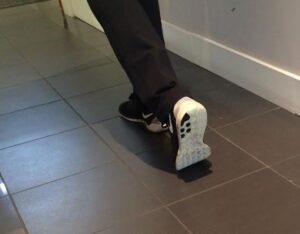 So with all of that in mind, we really don't have any excuses!
If you need any expert physiotherapy advice contact us at BOOST PHYSIO. We have 4 private physiotherapy clinics providing physiotherapy in the following areas:
Physiotherapy in Hendon NW4.  Physiotherapy East Finchley N2. Physiotherapy clinic NW3, Physiotherapy clinic in NW2.  We provide physiotherapy for N6; NW7; NW6; NW8 too.
By Naomi Sofer 
Related Articles
Categories
Clinic Information

020 8201 7788

Same Day Appointments
Mon-Thurs 8am-9pm
Fri 8am-3pm
Sun 9am-1pm

Health Insurance Recognised
BOOST PHYSIO works with major insurance companies like: BUPA, AVIVA, WPA, CIGNA and Simplyhealth. We usually deal directly with your insurance company.