Affordable Rates
We have helped over 17,000 people, so we understand that treatment needs to be affordable. We offer discounted rates when paying on the day. We provide outstanding treatment and excellent customer service in 2 beautiful, high street clinics. You may find treatment cheaper elsewhere, but we don't think you will find better. Our prices are reasonable and transparent, with no hidden extras. We deal with most of health insurance companies and invoice them directly. Please see our terms and conditions at the bottom of this page.
Discounted Physiotherapy – pay on the day

Click here for more info
Standard Charges on Invoice & Hampstead Branch
This is our standard charge on invoice for each appointment lasting up to 30min
This rate applies to all appointments not paid for on the day of treatment
This is the rate charged directly to health insurance companies (some may vary)
This is our standard charge on invoice for each appointment lasting up to 60min
Some insurance companies will consider this appointment as 1 appointment lasting up to 60min
Some insurance companies will consider this as 2x 30min appointments
Please check details of your policy with your insurance company
Pay immediately on the day and save £55 on your 1 hr appointment
Our standard charges for home visits not paid for on the day of treatment
Charge to Insurance Companies for home visits
Charge to patients for home visits who have not paid on the day
Rates may vary depending on insurance company
Clinic Owner Rates (Steven Berkman)
Assessment or Treatment up to 30min with clinic owner Steven Berkman
See our full list of treatments here
This fee includes whatever treatment we perform in the session, there are no "hidden extra charges" during treatment
If this is your first visit for this condition and you will need an assessment before treatment can commence. If you would like 1 session with assessment and treatment we recommend you book a 1hour session.
Save £10 by paying immediately after treatment, usual price on invoice is £80.
Appointment with Clinic Owner Steven Berkman lasting up to 60 mins
Recommended for 1st time patients and existing patients with new issues
Full Medical History taken (on 1st appointment)
Complete examination and assessment of the injury/problem (on 1st appointment)
Full Treatment given and exercises prescribed
Usual price on invoice £160, save £30 by paying immediately on the day!
Other Services – Massage, Home Visits, Classes
We have 2 excellent Sports Massage Therapists
Ease sore and tight muscles
Relieve stress and life pressures
Deep tissue massage
Myofascial release massage
Sports Massage
Swedish massage
Keeping you supple
Maintenance between or following physio sessions
Great for Marathon runners, footballers and gym goers
Book and pay for 2x Massage Therapy sessions in a 30day period for only £99!
Excellent value
Relieve stress and life pressures
Keeping you supple
Maintenance between or following physio sessions
Great for Marathon runners, avid gym participants, weight training participants
And anyone needing a BOOST to their exercise routine
Scans the foot
Maps foot pressure
Determines the need for Orthotic Therapy
Custom Orthotics can be ordered direct from the Laboratory
Gaitscan can form part of Physiotherapy Assessment or Treatment
Gaitscan appointments can be made independently and are charged at £55 for up to 30 mins
Terms and Conditions
We believe that we charge a reasonable fee for our expertise and the services that we provide. We believe it is fair that we are paid promptly and offer a discount to patients who do so.

We bill most Health Insurance companies directly. Please have your full policy details and claim authorisation. Most insurance companies cover our fees in full. It is your responsibility to check with your insurance company what they will cover. Patients remain responsible for paying all treatment fee shortfalls or excess.

We are happy to change appointment bookings when we have at least 24hours notice, that way we can offer the appointment time to someone else who is in pain.

Physiotherapy appointments are like theatre bookings, if you miss the theatre show or arrive late, you don't expect a refund. If you cancel your appointment with less than 24hours notice, we may not be able to refund the charges to your account and we may not be able to offer that appointment to someone else who needs it urgently.
Book Online Now
Choose and book your appointment, 24/7 with our online booking system.
Book Online Now
Testimonials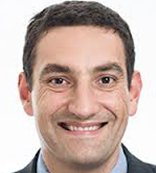 "When referring patients to BOOST PHYSIO I know I can rely on professional evidence-based, high quality treatment from friendly therapists."
---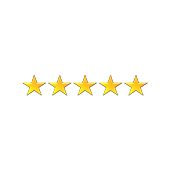 "Very professional clinic. Would highly recommend BOOST PHYSIO."
---
"BOOST PHYSIO have always taken good care of my patients."
---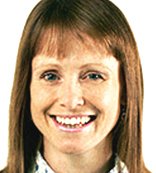 "BOOST Physio have been a fantastic resource for my patients, particularly those with complicated problems or those who are going through post-op rehab. They are highly skilled, and really help motivate patients to get back to being active. An all-round fab team!"
---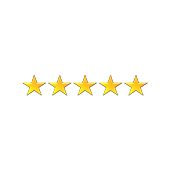 "Fantastic physios. BOOST have always looked after me well."
---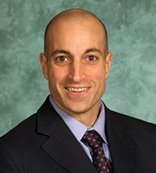 "BOOST PHYSIO has provided a timely, efficient and highly professional service to many of my patients, which has helped them in their post-op recovery back to full function."
---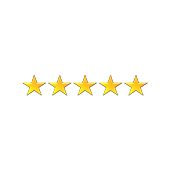 "My shoulder is completely better."
---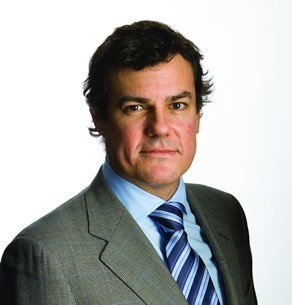 "I have always found BOOST to be extremely helpful and efficient when dealing with my patients."
---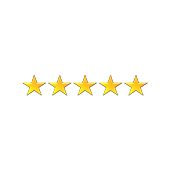 "Jolene saw the cause of my chronic lower back pain and has helped me rectify it reducing the pain. Thank you, kind, friendly and professional Jolene."
---
"
I have worked with the BOOST Physio team for nearly 5 years, they are extremely dedicated and a highly professional team.  I would highly recommend them to my patients for lower limb foot & ankle rehabilitation.
"
---
Clinic Information

020 8201 7788

Same Day Appointments
Mon-Thurs 8am-9pm
Fri 8am-3pm
Sun 9am-1pm

Health Insurance Recognised
Latest News
So what can you do to ensure the best possible outcome from hip surgery? The answer is LOTS! And most of it is contained in the following set of leaflets. The goal of this set of resources is to make sure you have access to all the information you need, to ensure the best, Read More
Rodney M: "My recovery from a hip replacement had stalled. Having an arthritic knee didn't help. A doctor recommended Tom by name. It was the best referral I have ever had." The current state of affairs Currently 1.3 people in every 1,000 will undergo a hip replacement operation, and more than 1.2 million are Read More
BOOST PHYSIO works with major insurance companies like: BUPA, AVIVA, WPA, CIGNA and Simplyhealth. We usually deal directly with your insurance company.