Links
BOOST PHYSIO works closely with a group of fantastic specialists in their fields. Below is a listing of outstanding professionals, whose expertise we often call on to help our patients, when physiotherapy is not enough. Simply put, these are people who we would happily see ourselves should we have the need:
 KNEE & HIP
Prof Fares Haddad

Consultant Orthopaedic Surgeon (Specialising in Hips and Knees)

Prof Haddad is a leader in his field specialising in the treatment of lower limb conditions mainly knee and hip surgery. He also treats  various National and International athletes from a variety of sports including rugby and football.
Professor Alister Hart MA, MD, FRCSG(Orth)

Consultant Orthopaedic Surgeon (Hip and Knee Reconstruction)

Prof Hart is a Consultant Hip and Knee Surgeon, his private practice is based at The Highgate Private Hospital and The Princess Grace Hospital.  Prof Hart is Director of Research, Royal National Orthopaedic Hospital (RNOH), Stanmore, London and he is Chair of Academic Clinical Orthopaedics, University College London (UCL).  Prof Hart has a particular interest in Hip and Knee Replacement surgery.
Mr David Sweetnam
Consultant Orthopaedic Surgeon- Specialising in Knees

Do you need an expert opinion about your knee? Are you a runner or footballer with a nagging knee problem? Do you have arthritis of the knee? Mr Sweetnam is an excellent knee specialist should you need to see one.
BACK & SPINE
Mr Mo Akmal
Consultant Spinal Orthopaedic Surgeon

The London Spine Unit

Mr Akmal is an expert in diagnosing and treating spinal conditions. His highly professional and efficient team provide outstanding patient service in a friendly reassuring environment. When BOOST clinic owner Steven Berkman needed spinal injections to help his herniated disc repair, Steven went to The London Spine Unit.
Mr Stewart Tucker 

Consultant Orthopaedic Surgeon (Spine)

http://www.thewellingtonhospital.com/health-professionals/find-a-consultant/tucst/mr-stewart-tucker/

Mr Tucker specialises in treating conditions relating to the spine. He has a particular interest in treating Scoliosis (abnormal curvature of the spine).  He is based at The Wellington Hospital in St Johns Wood NW8, he also operates at other hospitals.
Mr Bob Chatterjee

Consultant Orthopaedic Surgeon (Spine)

http://www.harleystreetspine.co.uk

Mr Chatterjee provides honest and frank expert opinion about spine conditions to his patients.  He has helped many of our patients with diagnosis of their condition, as well as those needing injections or surgery.  Mr Chatterjee practices in Harley Street and also at the Highgate Private Hospital.
SPORTS MEDICINE
Dr Catherine Spencer-Smith
Consultant Physician in Sport and Exercise Medicine

Cath is skilled in the diagnosis and treatment of all musculoskeletal conditions, whether acquired through sport or otherwise. She has expertise in getting to the bottom of persistent problems, such as a tricky ankle or shoulder problem, and she has a particular interest in helping patients with hip and groin problems.
Dr Roger Wolman

Consultant in Rheumatology and Sports Exercise Medicine

Web Link Here and Here 

Dr Wolman is a Consultant Rheumatologist and a Consultant in Sports Exercise Medicine.  Dr Wolman has worked with the British Olympic Association, he has worked for the British modern pentathlon team, a premier division football club and several dance companies (and schools).  He has interests in stress fractures, tendinopathy, osteoporosis amongst female athletes and all aspects of sports injury.
SHOULDER, ELBOW, HAND
Mr Simon Owen-Johnstone

Consultant Orthopaedic Surgeon (Shoulder and Upper Limb)

http://www.londonorthopaedic.com/who-we-are/mr-simon-owen-johnstone/

Particular interest in minimally invasive surgery to the shoulder.  Mr Owen-Johnstone is based at The London Orthopaedic Clinic and at London Bridge Hospital.  He has a refreshingly frank and honest approach to shoulder conditions and surgery when needed.
Mr Max Horwitz
Consultant Orthopaedic and trauma surgeon (Hands)
www.londonhandandwristunit.com/The_Team-Consultants.asp

Special interests in hand and upper limb trauma including fractures and tendon injury, Dupuytrens surgery, arthritis of the hand and wrist, congenital hand surgery, brain and spinal cord injury, children's hand conditions.
Mr Carlos Cobiella
Consultant Orthopaedic Surgeon (Shoulders and Elbow)

http://www.shoulderunit.co.uk/meet-the-team/mr-carlos-cobiella

Mr Cobiella is a shoulder specialist based in St Johns Wood at The Shoulder Unit at The Hospital of St John and St Elizabeth.  Mr Cobiella deals with elite sports people with shoulder injuries, to recreational sports people and the older patient who has a shoulder problem.  Mr Cobiella has a well earned reputation for providing excellent care of his patients.
Mr Simon Moyes

Consultant Orthopaedic Surgeon (Shoulder, Knee and Ankle)

Mr Moyes has done over 9,000 operations. He is a specialist in key-hole (arthroscopic surgery) which uses minimally invasive techniques which speeds up recovery.  Mr Moyes practices at The Wellington Hospital and provides leading expertise coupled with outstanding service to his patients.  Mr Moyes is supported by an excellent team who ensure his patients are well looked after.
Clinic Information

020 8201 7788

Same Day Appointments
Mon-Thurs 8am-9pm
Fri 8am-3pm
Sun 9am-1pm

Health Insurance Recognised
Testimonials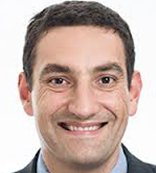 "When referring patients to BOOST PHYSIO I know I can rely on professional evidence-based, high quality treatment from friendly therapists."
---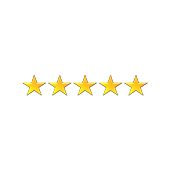 "Very professional clinic. Would highly recommend BOOST PHYSIO."
---
"BOOST PHYSIO have always taken good care of my patients."
---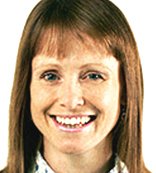 "BOOST Physio have been a fantastic resource for my patients, particularly those with complicated problems or those who are going through post-op rehab. They are highly skilled, and really help motivate patients to get back to being active. An all-round fab team!"
---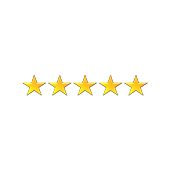 "Fantastic physios. BOOST have always looked after me well."
---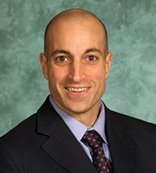 "BOOST PHYSIO has provided a timely, efficient and highly professional service to many of my patients, which has helped them in their post-op recovery back to full function."
---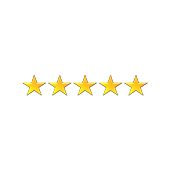 "My shoulder is completely better."
---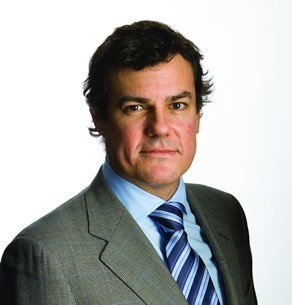 "I have always found BOOST to be extremely helpful and efficient when dealing with my patients."
---
"
I have worked with the BOOST Physio team for nearly 5 years, they are extremely dedicated and a highly professional team.  I would highly recommend them to my patients for lower limb foot & ankle rehabilitation.
"
---
"Steve was excellent and greatly improved my mobility after a partial knee replacement.. His advice strengthen my knee and increased my mobility. He saw me with ample Covid protection and I felt very comfortable in the practice."
---