Ladies Pilates Class- Wednesdays 1-2pm FAQ
Have you been looking for a ladies Pilates course led by a physiotherapist? 
Do you need help getting your core muscles into better shape, to support your spine?

BOOST PHYSIO will be running an 8 session Pilates course, focussing on safely strengthening the core posture muscles that protect and support the spine.  This is essential if you have recently recovered from a lower back or neck injury.  The course will be led by our Specialist Physio Laura Harman.
If you are currently in active treatment with us, ask your physio if the Pilates course would be suitable for you. The course starts on Wednesday 11 May 2016, at 1pm and is for 1 hour, each Wednesday.  Finishing on Wednesday 29 June 2016.
This Pilates Course is run at our Crickelwood Branch, at the Virgin Active Gym, 108-110 Cricklewood Lane, Cricklewood, NW2 2DS.  Easy, free parking in the gym car park, opposite the gym.
Cost: £149 for 8x sessions, paid at sign up to confirm your place. Booking essential by phone 020 82017788 or online.  
To book online go to boostphysio.com/bookonline – select the "Ladies Pilates Class". Select the start date of 11 May 2016 and follow the on-screen prompts.
Pilates FAQ:
1) How is this different from pilates classes at the gym? 
These sessions are lead by an expert physiotherapist, who is Pilates trained. The focus of these sessions is on strengthening the core spine muscles, safely. These sessions are not just about getting into shape and flattening the tummy, but more focus on injury recover and rehab. There will be close supervision and technique correction.
2) I've had spine surgery, is this class for me?
If your spine surgery was at least 6 weeks ago and you have been having physiotherapy with us already, you may be ready for this course.  But for some post-op patients these classes might only be appropriate from 12 weeks post-op.
3) I am pregnant, can I come to this course?
Pilates can be a great form of exercise during pregnancy, but certain exercises need to be tailored for pregnancy and this course is not intended for pregnant women.
4) What happens if I can't make a session?
We would be happy for you to make up one missed session at another future class, subject to availability.
5) I've never done Pilates before, is this a beginners class?
If you have been to BOOST PHYSIO for treatment for a spine condition, you may already have done the pilates basics. We use Pilates based exercises and principles in our spine rehabilitation. You will need to know the Pilates basics:  a) Activating the Transverse Abdominals (deep core muscles) and b) Set up position with a neutral spine position and postural awareness.
6) I've done studio and equipment based Pilates, is this course for me?
If you are recovering from a recent injury or problem and need help getting back to your previous higher level of fitness and activity, yes this will be for you.  This is a rehabilitation and remedial focussed Pilates- so the emphasis is on you helping to speed up your recovery and prevent future problems.  If you are lucky enough to be injury free and do a high level of Pilates already, then this course is probably not for you.
7) I can't make these dates, will there be other courses? 
There will be other dates and sessions set up, please email us to register your interest in future dates / times.
8) Can I claim on my Health Insurance for these sessions?
To book a place patients must pay for the course in full before the commencement of the course. You may wish to claim back from your health insurance.  On request you will be provided with a  detailed receipted invoice that states: Pilates Rehabilitation Course- 8 Weeks. BOOST PHYSIO will not be invoicing health insurance companies for these sessions.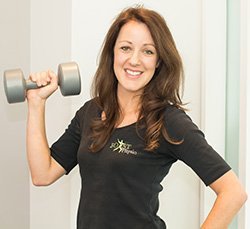 Related Articles
Categories
Clinic Information

020 8201 7788

Same Day Appointments
Mon-Thurs 8am-9pm
Fri 8am-3pm
Sun 9am-1pm

Health Insurance Recognised
BOOST PHYSIO works with major insurance companies like: BUPA, AVIVA, WPA, CIGNA and Simplyhealth. We usually deal directly with your insurance company.