Madeleine Paterson Physiotherapist
Hampstead NW3
Madeleine loves helping her patients recover quickly from injury problems and loves helping them achieve their goals.
Madeleine is available for same day physiotherapy appointments in our Hampstead Village branch- at 12 Church Row, NW3 6UT.
I thrive on seeing my patients engage with physiotherapy, utilising what they've been given and driving results. Be it from a sports injury or an arthritic joint pain, there are many ways for an issue to be rehabilitated. Physiotherapy is just as much about the people as it is about their bodies. And tailoring rehab to suit an individual's needs is a rewarding practice.
Chartered physiotherapist
BSc First class Physiotherapy – Brunel University London
Sports Massage diploma
Experience with post-operative rehabilitation
Experience with treating chronic pain of different areas in the body
Experience with returning to sport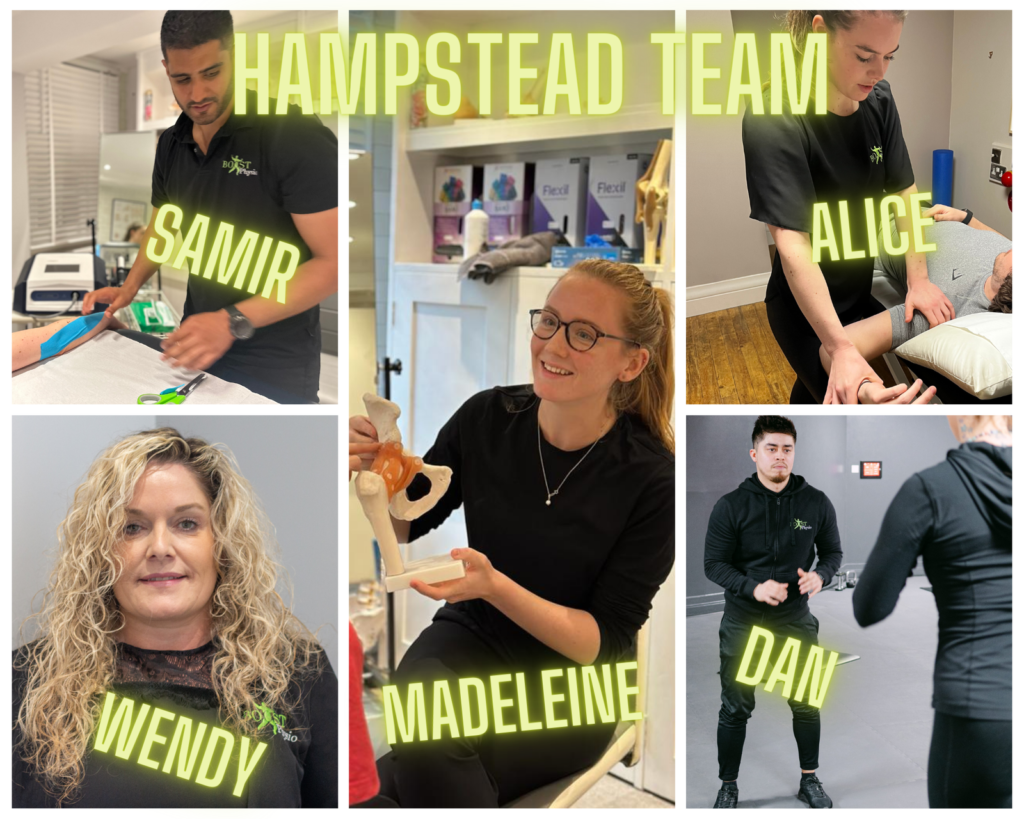 Related Articles
Categories
Clinic Information

020 8201 7788

Same Day Appointments
Mon-Thurs 8am-9pm
Fri 8am-3pm
Sun 9am-1pm

Health Insurance Recognised
BOOST PHYSIO works with major insurance companies like: BUPA, AVIVA, WPA, CIGNA and Simplyhealth. We usually deal directly with your insurance company.