How we got this 87 year old back to tennis twice a week
"It has been extremely rewarding getting Dr Maxwell (87 years old) back to playing tennis twice a week, after 5 sessions of physio" says the team at BOOST PHYSIO.
Dr Maxwell is a regular at her local tennis club, playing doubles twice a week. Dr Maxwell, a retired Doctor,  had a sudden flair up  of hip and knee joint pain in February 2016, after a longer session of tennis.  The pain was so great it caused Dr Maxwell to have to walk with 2 sticks and caused her immense pain and difficulty walking.
After 5 visits at BOOST PHYSIO, we were able to get Dr Maxwell back onto the tennis court!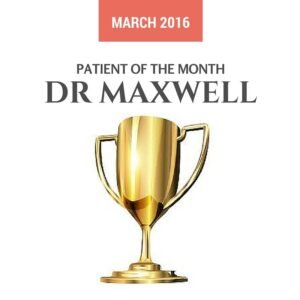 BOOST PHYSIO asks Dr Maxwell what the secret to her longevity is:
1) BOOST PHYSIO: Playing tennis twice a week in your 80s- what's the secret?
Dr Maxwell: I have played tennis since I was at school and am determined to continue as long as possible.  I love the game. My running is limited now but I can still control the ball quite well and I have very tolerant partners. At 87 I still get an enormous amount of pleasure from playing, both physical and social. I hope my partners feels the same!
2) BOOST PHYSIO: People with osteoarthritis are often afraid that sport and exercise will wear out their joints more quickly and worsen their condition. What is your experience in this regard?
Dr Maxwell: I believe regular exercise without too much strain can only be beneficial.
3) BOOST PHYSIO:  What do you do when you do have an injury, to help you get back onto the tennis court?
Dr Maxwell: I seek professional advice and as soon as I am fairly pain free and sometimes even before, I re-start specific exercises and general exercise.  I also find ultrasound treatment can be very helpful.
4) BOOST PHYSIO: How important have the rehab exercises prescribed by physios been in your various injuries?
Dr Maxwell: The rehab from physio as been an enormous help. In particular dealing with a torn achilles tendon and a dodgy knee. I try to do a  programme of general exercise (about 10-15min) every day and a specific one for tennis before I play.
BOOST PHYSIO is a leading private physiotherapy practice with high street clinics across North West London.  We have 4 branches in the following areas:  .  Branches of our physiotherapy practice are in Cricklewood NW2, Hampstead NW3, Hendon NW4 and East Finchley N2. 
Our private physiotherapy clinics treat patients from all over North West London and North London. We provide same day physiotherapy treatment for sports injuries, neck and back pain.  Appointments are available 8am to 9pm and we even have Saturday and Sunday appointments available.
Patients come for physiotherapy from the following areas: Hendon NW4, Mill Hill NW7, Cricklewood NW2, Hampstead NW3, Kilburn NW6, Queens Park, Finchley Road, Golders Green NW11, Swiss Cottage and Willesden Green NW10.  Fortis Green, Muswell Hill, Highgate N6.
If you do have nay issues that need attention please book an appointment at one of our 4 High Street Physiotherapy clinics.
Physiotherapy hendon, hendon physiotherapy, physio cricklewood, cricklewood physio, physio NW2, NW2 Physiotherapy, Physio N6, Highgate Physio, physiotherapy highgate, physio hendon, hendon physio, physio nw London, nw  London physiotherapy
Related Articles
Categories
Clinic Information

020 8201 7788

Same Day Appointments
Mon-Thurs 8am-9pm
Fri 8am-3pm
Sun 9am-1pm

Health Insurance Recognised
BOOST PHYSIO works with major insurance companies like: BUPA, AVIVA, WPA, CIGNA and Simplyhealth. We usually deal directly with your insurance company.