Are your legs ski ready?
Are your legs ski ready? Our 5 key exercises to help you prepare.

As the ski season approaches you should be thinking about preparing your body for the demands that skiing places upon it. Skiing is great a sport enjoyed by many people, however, it can place a lot of stress and strain on your muscles and joints- particularly the knees and legs!  If you are planning a ski trip this winter, now is the time to start preparing.
We all enjoy the thrill of speeding down black runs and bouncing over moguls, but what we don't appreciate is that burning feeling in the legs after a long day on the slopes! This is where doing preparatory work strengthening the leg and hip muscles can help ensure you make the most of each day on the slopes injury free and trouble free.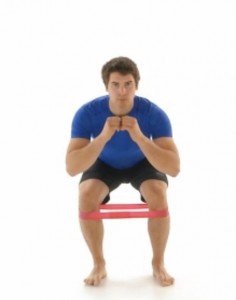 By strengthening your "ski specific" quadriceps, hip and core muscles and by practicing exercises to improve your balance and ski posture, you will create a more efficient skiing technique in order to reduce the risk of injury and muscle aches, ultimately making your skiing trip more enjoyable.
If you need any help getting ready for ski season, or have any niggling injuries, now is the time to sort them out, before your ski holiday.  Don't let a niggly knee spoil your holiday.
If you do have nay issues that need attention please book an appointment at one of our 4 High Street Physiotherapy clinics.  Branches of our physiotherapy practice are in Cricklewood NW2, Hampstead NW3, Hendon NW4 and East Finchley N2. 
Related Articles
Categories
Clinic Information

020 8201 7788

Same Day Appointments
Mon-Thurs 8am-9pm
Fri 8am-3pm
Sun 9am-1pm

Health Insurance Recognised
BOOST PHYSIO works with major insurance companies like: BUPA, AVIVA, WPA, CIGNA and Simplyhealth. We usually deal directly with your insurance company.