Top Tips to avoid injuries this Autumn
Autumn has definitely arrived, and with the crisp chill in the air and the nights drawing in, we thought we'd share a few tips on how to prevent injuries now that winter is coming.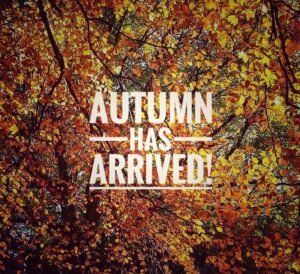 Wrap up warm! Cold drafts can cause muscles, especially the trapezius muscles in the neck to seize up, triggering neck stiffness, headaches and general tightness. Do up your coat, wear a scarf and try and keep the muscles warm to prevent neck tension. If you are suffering from neck stiffness, a microwavable heat pack or hot water bottle can help keep you cozy!
Watch where you are going! Sounds obvious, but keep a look out for icy patches or wet leaves which you could skid on – try not to fall this autumn! Doing regular balance exercises will help keen your ligaments tuned up and prevent falling.
Choose sensible shoes! Go for shoes or boots with a good grip and have rubber soles that will cut into and grip slippery surfaces better to avoid any trips or falls this winter.
Be aware of your posture! Whether you're raking up leaves, picking pumpkins or doing a spot of Autumnal gardening, be aware of your back. Bend from your knees, try to avoid twisting and be aware of how much you are carrying to avoid putting too much strain through your back.
Stretch! Whether you're a runner, walker or a Powerleague footballer, your muscles will be cooler before you start exercising at this time of year due to the outside temperature. Cold muscles can be more susceptible to strains and sprains if not warmed up properly. Take the time to warm up and cool down properly before and after exercise – your tight muscles will thank you for it.
If in doubt, get it checked out! If you do take a fall or tumble and are struggling, go and seek a medical professional's opinion – having your injury assessed quickly can make a huge difference to your recovery time and prevent injuries from worsening.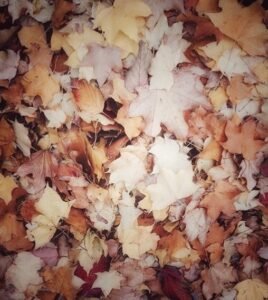 If you have fallen or injured yourself, the physios at BOOST will be able to examine and assess you thoroughly and help you recover more quickly. BOOST PHYSIO is a leading private physiotherapy practice with high street clinics across North West London.  We have 4 branches in the following areas: Cricklewood NW2, East Finchley N2, Hampstead NW3 and Hendon NW4.
Related Articles
Categories
Clinic Information

020 8201 7788

Same Day Appointments
Mon-Thurs 8am-9pm
Fri 8am-3pm
Sun 9am-1pm

Health Insurance Recognised
BOOST PHYSIO works with major insurance companies like: BUPA, AVIVA, WPA, CIGNA and Simplyhealth. We usually deal directly with your insurance company.