Anterior Cruciate Ligament Rehab
The need for strength work
Our team of physiotherapists help people recover after ACL (anterior cruciate ligament) injury and surgery. We have branches based in across London- including Kensington W8 and Swiss Cottage NW3.
ACL injury is a common knee injury that occurs when the ACL is stretched or torn. The ACL is a ligament that connects the thighbone to the shinbone and provides stability to the knee joint. When the ACL is injured, it can cause pain, swelling, and instability in the knee. Rehabilitation, or rehab, is an important aspect of ACL injury recovery. The goal of rehab is to help the patient regain strength, flexibility, and stability in the knee joint.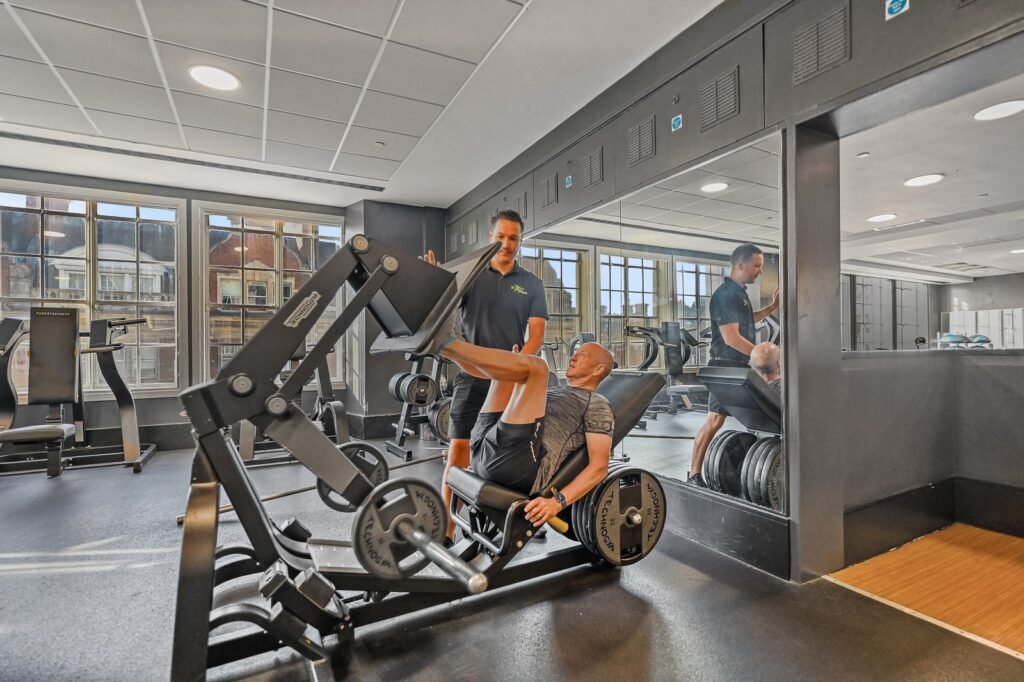 Rehab typically begins with a period of rest and immobilization to allow the knee to heal. This is followed by a gradual progression of exercises to regain range of motion, build muscle strength, and improve stability. During the early stages of rehab, exercises are typically focused on regaining knee range of motion. This may include exercises such as straight leg raises and heel slides. As the knee heals and range of motion improves, the focus of rehab shifts to building muscle strength.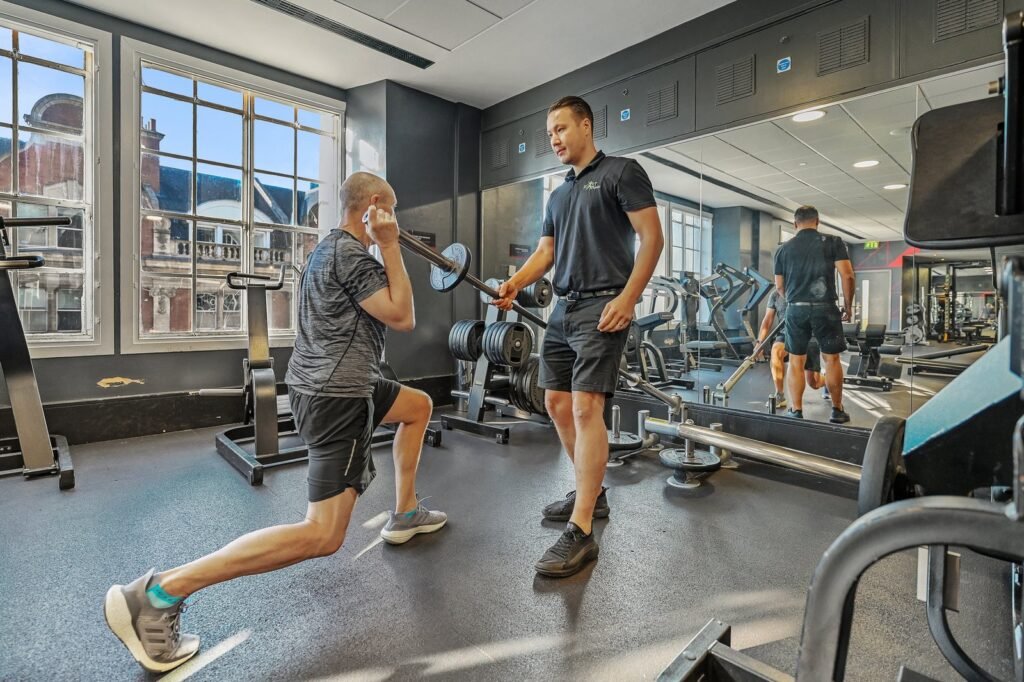 One of the key components of ACL rehab is the strengthening of the muscles surrounding the knee joint. This includes the quadriceps and hamstring muscles, as well as the muscles of the hip, calf and core. Strengthening these muscles can help to provide support to the knee joint and improve overall stability.
Quadriceps exercises such as leg press, leg extensions, squats and lunges can help to build strength in the quadriceps muscles. Similarly, hamstring exercises such as hamstring curls, deadlifts, and Nordic curls can help to build strength in the hamstring muscles. The Melbourne ACL protocol is the gold standard across the industry. It outlines specific goals that need to be hit to ensure the best outcome moving forward. One important aspect that takes the exercises listed above into account is the single leg press, it is important that you can press 1.5x your body weight. Calf strength is also very important, especially for running, and so your therapist will aim to have you doing >20 repetitions on a single leg before progressing forward. It is important to ensure that all exercises are performed with proper form to avoid further injury.
In addition to exercises that focus on the knee joint, it is also important to work on exercises that improve the stability and strength of the hip and core muscles. This includes exercises such as bridge, bird dog, and planks. These exercises can help to improve the overall stability of the knee joint by strengthening the muscles that support it.
Rehabbing in the gym is important to ACL injury recovery because it allows patients to progress through a structured program of exercises under the supervision of one of our physiotherapist in Kensington or Swiss Cottage. The physiotherapist can monitor the patient's progress and make adjustments to the exercise program as needed. Additionally, working with weight equipment in the gym allows for progressive resistance training, which is important to building strength and stability in the knee joint.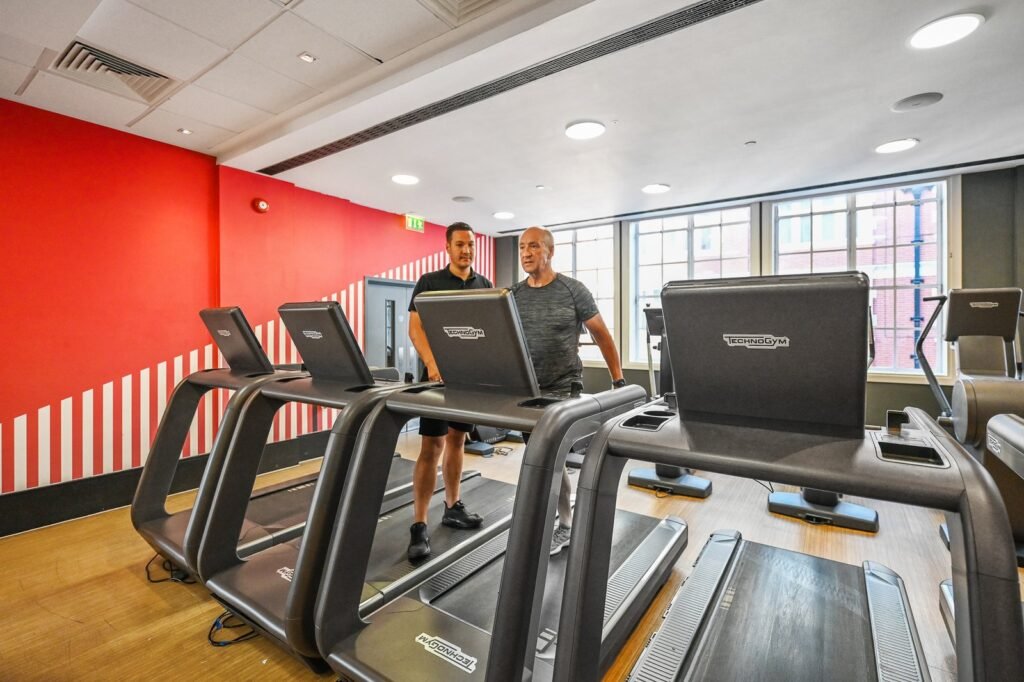 Another important aspect of ACL rehab is the use of neuromuscular training techniques. These techniques, such as plyometrics, focus on training the nervous system to improve coordination and stability. Plyometric exercises, such as hopping and jumping, can help to improve the responsiveness of the muscles surrounding the knee joint, which can help to reduce the risk of re-injury.

If you've damaged your ACL or have had an ACL reconstruction and are looking for help with your recovery, our experienced therapists at our Swiss Cottage and Kensington branches can take care of you and get you into the state-of-the-art Virgin Active gym to aid your recovery back to the activities you love!
BOOST PHYSIO is a leading private physiotherapy practice with high street clinics across North West London.  We have 6 branches in the following areas:  . Branches of our physiotherapy practice are in Elstree WD6, Swiss Cottage NW3, Hampstead NW3, Hendon NW4 and East Finchley N2 and Kensington High Street W8.
Our private physiotherapy clinics treat patients from all over North West London and North London. We provide same day expert private physiotherapy treatment for sports injuries, neck and back pain. Appointments are available 8am to 9pm and we even have Saturday and Sunday appointments available. Emergency physiotherapy appointments on weekends. Same Day Physiotherapy Appointments.
Patients come for physiotherapy from the following areas: Hendon NW4, Mill Hill NW7, Cricklewood NW2, Hampstead NW3, Belsize Park NW3, Kilburn NW6, Queens Park, Finchley Road, Golders Green NW11, Swiss Cottage and Willesden Green NW10. Fortis Green, Muswell Hill, Highgate N6.
Our physiotherapy clinic in Elstree WD6 provides physiotherapy treatment to patients from Elstree, Borehamwood, Physiotherapy for Stanmore HA7, Physiotherapy for patients from Edgware HA8, Bushey physiotherapy WD23, Radlett WD23, Physio for Aldenham.
If you do have any issues that need attention please book an appointment at one of our 5 High Street Physiotherapy clinics.
Physiotherapy hendon, hendon physiotherapy, physio in Swiss Cottage, cricklewood, Cricklewood physio, physio NW2, NW2 Physiotherapy, Physio N6, Highgate Physio, physiotherapy highgate, physio hendon, hendon physio, physio nw London, nw London physiotherapy, Physio WD6.
Related Articles
Categories
Clinic Information

020 8201 7788

Same Day Appointments
Mon-Thurs 8am-9pm
Fri 8am-3pm
Sun 9am-1pm

Health Insurance Recognised
BOOST PHYSIO works with major insurance companies like: BUPA, AVIVA, WPA, CIGNA and Simplyhealth. We usually deal directly with your insurance company.