3 Things I've Learnt Being A Sports Physio
by Brenden Magee– Chartered Physiotherapist
When I moved to England in 2019, I never imagined I would find baseball being played on a regular basis. To my surprise baseball is a lot bigger in the UK and Europe than I thought and is played at quite a high level.

In July I was given the opportunity to travel to Antwerp, Belgium as the team Sports Physio with the London Mets baseball team who were set to compete in the federation cup against 4 other teams from around Europe.
My role was to keep the players on the field and ensure that the best line up was always available, by providing deep tissue release, injury assessment and any taping that players needed. We played 4 games in 5 days and were able to stay injury free and put the best line up on the field each game.

The first game of the tournament was against the hosting team, Belgium, and our team was able to come from behind and win 7-6 in the late innings. The second game ended up as a loss to Croatia by a score of 7-1. We were able to bounce back in the third game and win 14-2 against Bulgaria but in the final game against the eventual tournament champions, Valencia, we lost 9-7 which ended our hopes of competing in the final.


Overall, it was an amazing experience and I am very grateful that I was able to combine my profession as a physiotherapist with baseball, which has taken me all over the world and provided me with long lasting relationships and memories.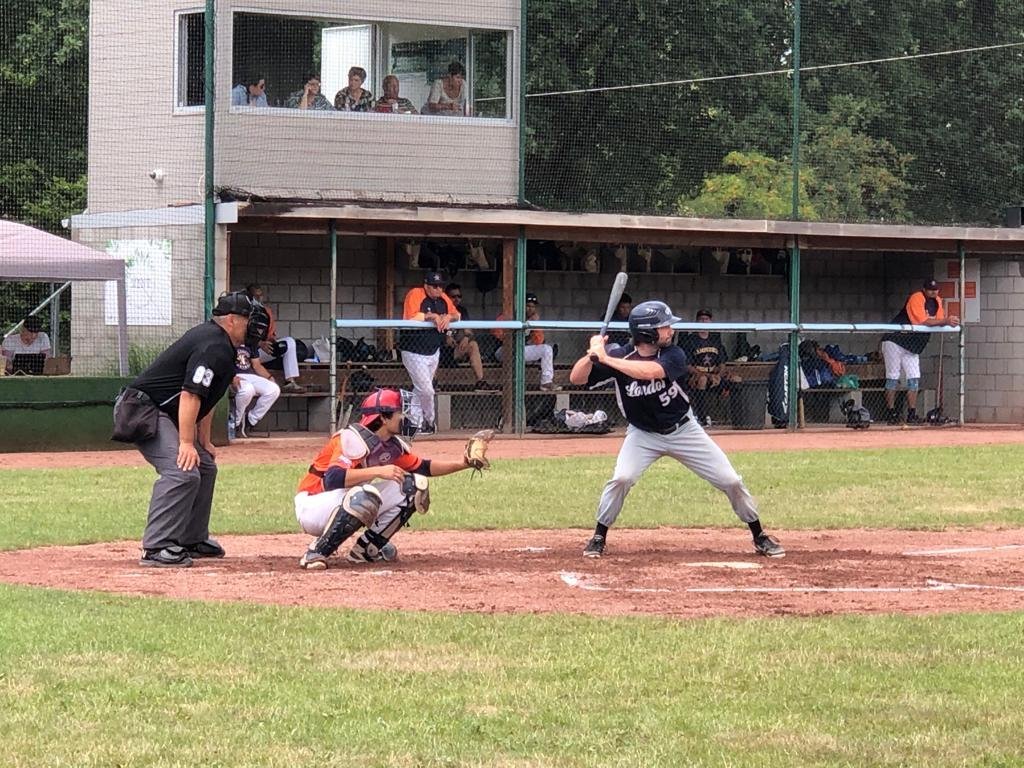 Here are 3 things that I apply to help my clinic patients, that I have learnt from being a Sports Physio:
Athletes suffer from similar aches and pains as the general public do, so I like to treat my patients like high level athletes so they are ready to compete in daily life to the best of their ability.
Being an athlete and competing at a high level is about consistency and athletes are good at staying on top of their rehab and being consistent. So I try and emphasize consistency with the rehab process with my in clinic patients to reach their end goal.
Athletes tend to want to know why they are doing an exercise or certain modality so they can understand their body and perform at a high level. I try and educate my clinic patients in the same way so they can understand what might be going on with their body and how we are going to correct it with specific exercises and modalities.
BOOST PHYSIO is a leading private physiotherapy practice with high street clinics across North West London. We have 5 branches in the following areas: . Branches of our physiotherapy practice are in Elstree WD6, Swiss Cottage NW3, Hampstead NW3, Belsize Park NW3, Hendon NW4 and East Finchley N2.
Our private physiotherapy clinics treat patients from all over North West London and North London. We provide same day expert private physiotherapy treatment for sports injuries, neck and back pain. Appointments are available 8am to 9pm and we even have Saturday and Sunday appointments available. Emergency physiotherapy appointments on weekends. Same Day Physiotherapy Appointments.
Patients come for physiotherapy from the following areas: Hendon NW4, Mill Hill NW7, Cricklewood NW2, Hampstead NW3, Belsize Park NW3, Kilburn NW6, Queens Park, Finchley Road, Golders Green NW11, Swiss Cottage and Willesden Green NW10. Fortis Green, Muswell Hill, Highgate N6.
Our physiotherapy clinic in Elstree WD6 provides physiotherapy treatment to patients from Elstree, Borehamwood, Physiotherapy for Stanmore HA7, Physiotherapy for patients from Edgware HA8, Bushey physiotherapy WD23, Radlett WD23, Physio for Aldenham.
If you do have any issues that need attention please book an appointment at one of our 5 High Street Physiotherapy clinics.
Physiotherapy hendon, hendon physiotherapy, physio in Swiss Cottage, cricklewood, Cricklewood physio, physio NW2, NW2 Physiotherapy, Physio N6, Highgate Physio, physiotherapy highgate, physio hendon, hendon physio, physio nw London, nw London physiotherapy, Physio WD6.
Related Articles
Categories
Clinic Information

020 8201 7788

Same Day Appointments
Mon-Thurs 8am-9pm
Fri 8am-3pm
Sun 9am-1pm

Health Insurance Recognised
BOOST PHYSIO works with major insurance companies like: BUPA, AVIVA, WPA, CIGNA and Simplyhealth. We usually deal directly with your insurance company.