Become a Partner in BOOST PHYSIO
Do you want to take your practice to the next level?
Want to grow your practice to be worth hundreds of thousands of pounds?
Do you want to work as part of a successful group of practices with a proven track record?
Are you ready for outstanding growth in your practice?
Love treating patients, but frustrated by all the "admin" and "business" things?
Why go it alone, why re-invent the wheel?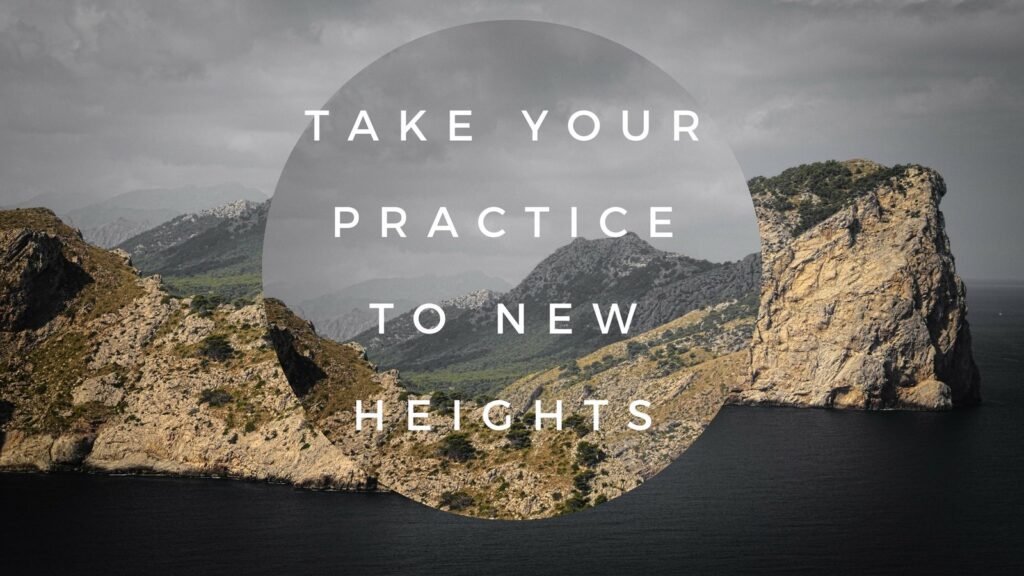 We have 4 high street clinics across London and are looking for other outstanding, enthusiastic and driven physiotherapists to join our team and become a BOOST PHYSIO Partner by opening another branch of BOOST PHYSIO.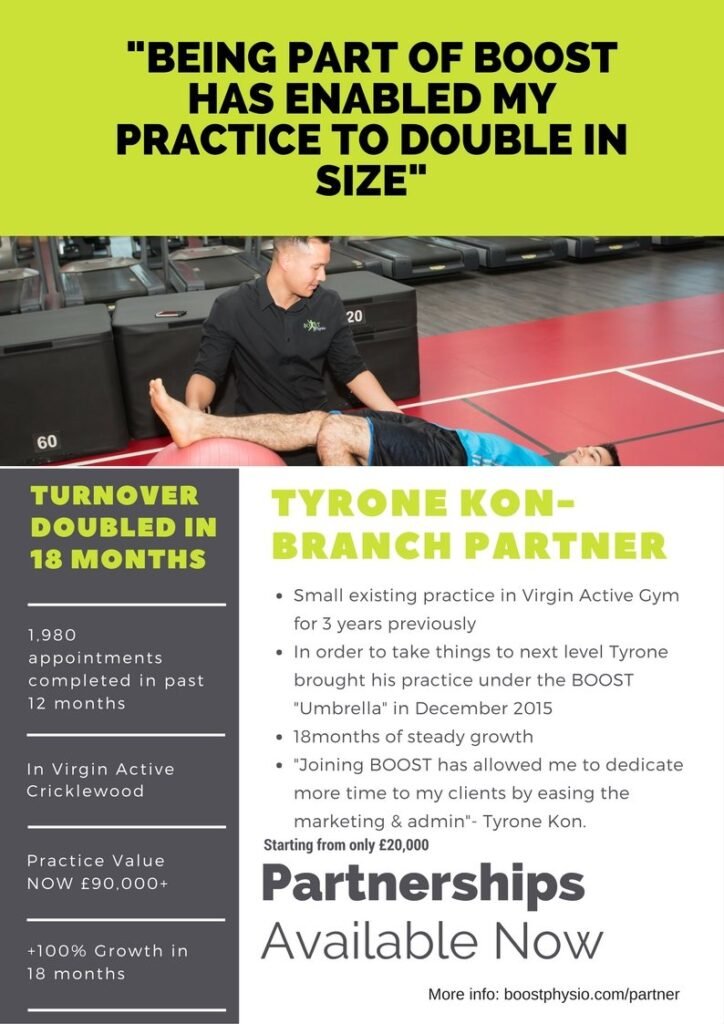 Why reinvent the wheel and worry about:  websites, call handling systems, appointments, billing, email marketing, software, social media, online booking… we've got it all and done it all- with a proven track record!

If you are interested in taking your private physiotherapy practice to the next level- why not open a branch of BOOST PHYSIO and become a partner?

Branch Partnerships are available from as little as £20k (that's the same as a car),  unlike a car this should grow in value 3-6 fold in as little as 1-2 years!

To find out more send us an email to partner@boostphysio.com

Partnerships and Franchises are a well known successful business model for others to grow.  Think of big brands of Coffee Shops, Restaurants, Care Agencies, Gyms that are franchises and partnerships.  The model works!

Benefit from our success and track record and take your practice to the next level!

Email your interest to partner@boostphysio.com

BOOST PHYSIO is a leading private physiotherapy practice with high street clinics across North West London. We have 4 branches in the following areas: .  Branches of our physiotherapy practice are in Cricklewood NW2, Hampstead NW3, Hendon NW4 and East Finchley N2. 

Our private physiotherapy clinics treat patients from all over North West London and North London. We provide same day physiotherapy treatment for sports injuries, neck and back pain. Appointments are available 8am to 9pm and we even have Saturday and Sunday appointments available.

Patients come for physiotherapy from the following areas: Hendon NW4, Mill Hill NW7, Cricklewood NW2, Hampstead NW3, Kilburn NW6, Queens Park, Finchley Road, Golders Green NW11, Swiss Cottage and Willesden Green NW10. Fortis Green, Muswell Hill, Highgate N6.

If you do have nay issues that need attention please book an appointment at one of our 4 High Street Physiotherapy clinics.

Physiotherapy hendon, hendon physiotherapy, physio cricklewood, cricklewood physio, physio NW2, NW2 Physiotherapy, Physio N6, Highgate Physio, physiotherapy highgate, physio hendon, hendon physio, physio nw London, nw London physiotherapy
Related Articles
Categories
Clinic Information

020 8201 7788

Same Day Appointments
Mon-Thurs 8am-9pm
Fri 8am-3pm
Sun 9am-1pm

Health Insurance Recognised
BOOST PHYSIO works with major insurance companies like: BUPA, AVIVA, WPA, CIGNA and Simplyhealth. We usually deal directly with your insurance company.