Hip Replacement Happy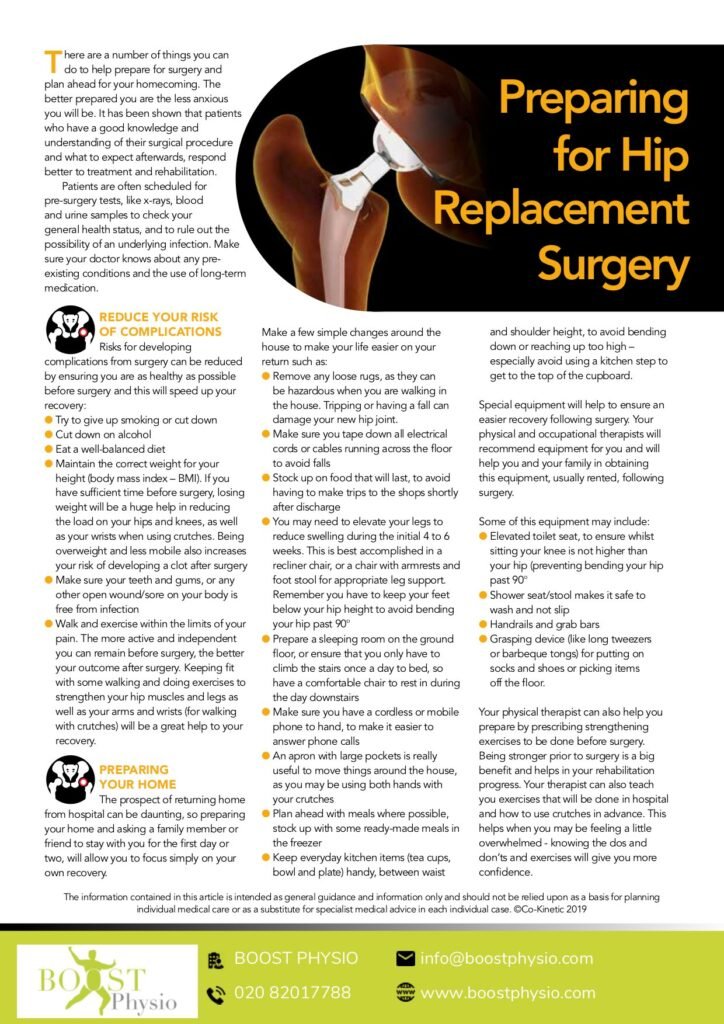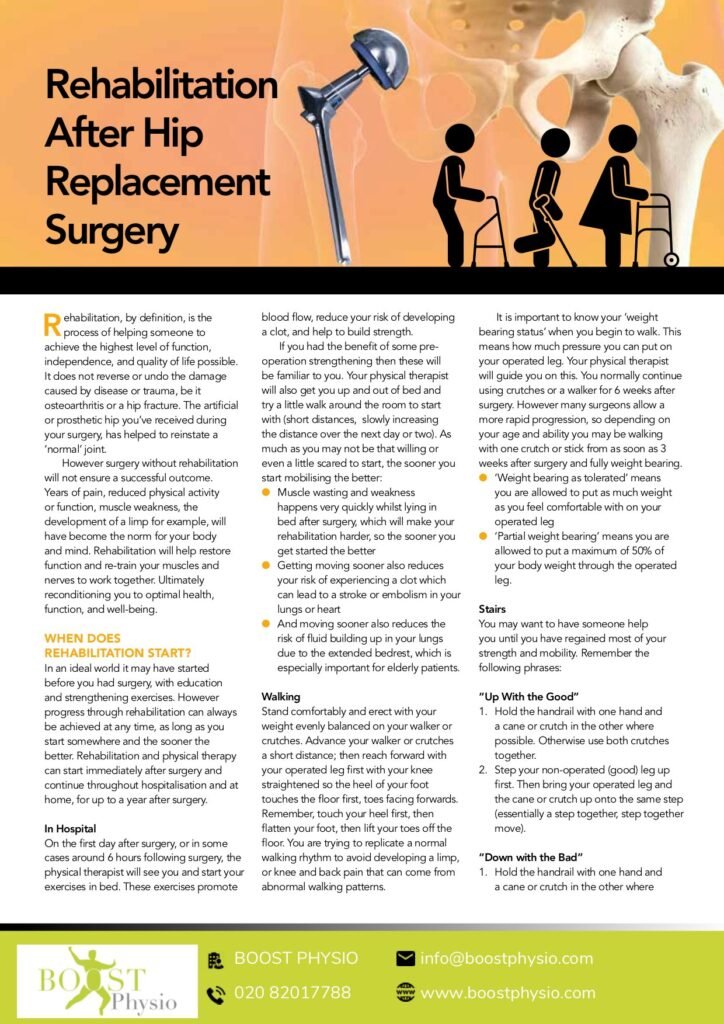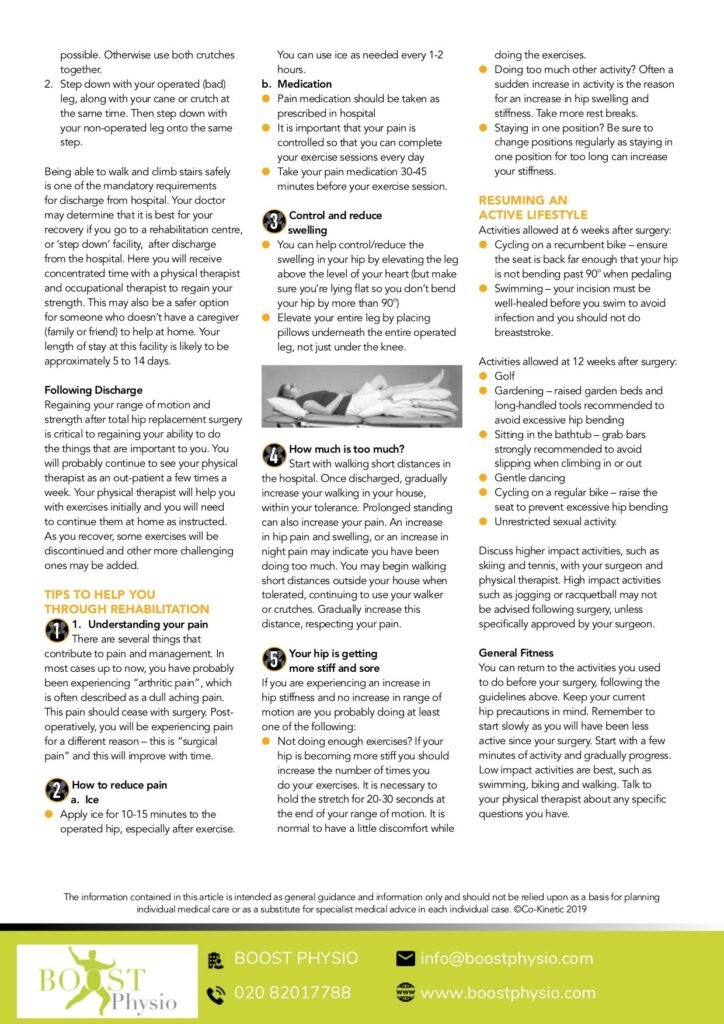 So what can you do to ensure the best possible outcome from hip surgery?
The answer is LOTS! And most of it is contained in the following set of leaflets.
The goal of this set of resources is to make sure you have access to all the information you need, to ensure the best, most successful outcome, the quickest recovery, the lowest risk of post-surgery complications and the lowest risk of damaging your new hip, and needing future revision surgery.
In this set of resources we cover —
The Hip Replacement Procedure Explained
How to Prepare for Hip Surgery
The Dos and Don'ts Following Hip Surgery
Rehabilitation After Hip Replacement Surgery
A Daily Pain and Exercise Progression Worksheet
How to Climb Stairs After a Hip Replacement Operation
How to Make a Speedy Recovery After Surgery
Post-Surgery Exercise Rehabilitation Handout
The advice and exercise sheets —
Explain what the hip replacement procedure entails
How to reduce the risks of surgical complications
How to keep your new hip safe
How to prepare your home for your return after surgery
How to regain independence as soon as possible
What exercises you can do, and at what stage, post-operation
The exercise rehabilitation leaflet includes interactive links to videos.
Related Articles
Categories
Clinic Information

020 8201 7788

Same Day Appointments
Mon-Thurs 8am-9pm
Fri 8am-3pm
Sun 9am-1pm

Health Insurance Recognised
BOOST PHYSIO works with major insurance companies like: BUPA, AVIVA, WPA, CIGNA and Simplyhealth. We usually deal directly with your insurance company.