How I can help you
See All Conditions We Treat
Steven Berkman
Owner and Chartered Physiotherapist
Running Injuries
Back Pain
Sports Injuries
How to avoid surgery
Patella Tendinitis
Ankle & Foot Trouble
Sciatica
Post-operative
Jolene Sher
Specialist Physiotherapist- Hendon
Sprained Knee
Antenatal & post natal Pilates
Strong hands to ease tight sore muscles
Hypermobility
Arthritis
Pain management
Tension headaches
Frozen Shoulder
Back & Neck Ache
Football Injury
Tennis Elbow
Sprained Ankle
Rotator Cuff
Whiplash
Post-operative
Kids
Tyrone Kon
Specialist Physiotherapist & Director - Swiss Cottage
Running Injuries
Back Pain
Sports Injuries
Ankle & Foot Trouble
Sprained Knee
Ankle Problems
Sciatica
Frozen Shoulder
Back & Neck Ache
Football Injury
Tennis Elbow
Bulging Disc
Sprained Ankle
Sportsman's Groin Pain
Jocelyn Morris
Practice Manager
Ensure smooth running of the clinics
Maintaining excellent customer care
Bookings
Health Insurance Liason
Accounts & Billing
Patient Liason
Health Insurance Billing
Practice Administration
Ensuring excellent customer service
Holly Davies
Highly Specialist Pelvic Health and MSK Physiotherapist
Back Pain
Antenatal & post natal Pilates
Pain management
Ante & Post Natal
Sciatica
Post-operative
Dan Burgin
Sports Rehab Therapist
Back Pain
Sports Injuries
Ankle & Foot Trouble
Sprained Knee
Arthritis
Skiing injuries
Knee sprain
Plantar Fasciitis
Hamstring Strain
Sciatica
Deep Tissue Massage and Myofascial Release Massage
Back & Neck Ache
Football Injury
Tosin Eyitayo
Specialist Physiotherapist- East Finchley & Hampstead
Running Injuries
Back Pain
How to avoid surgery
Ankle & Foot Trouble
Sprained Knee
Arthritis
Posture & Scoliosis
Plantar Fasciitis
RSI
Sciatica
Back & Neck Ache
Whiplash
Samir Farouk
Physiotherapist- Hampstead & Swiss Cottage
Running Injuries
Back Pain
Sports Injuries
Patella Tendinitis
Ankle & Foot Trouble
Arthritis
Pain management
Skiing injuries
Knee sprain
Hamstring Strain
Sciatica
Back & Neck Ache
Kuseany Thangarajah
Senior Physiotherapist- Hendon
Running Injuries
Back Pain
Sports Injuries
Ankle & Foot Trouble
Sciatica
Whiplash
James Ng
Senior Physiotherapist- Hendon, Hampstead & East Finchley
Running Injuries
Back Pain
Sports Injuries
How to avoid surgery
Sprained Knee
Ankle Problems
Hamstring Strain
Pinched Nerve
Frozen Shoulder
Football Injury
Alice Matravers
Chartered Physiotherapist- Hampstead
Running Injuries
Back Pain
Sports Injuries
How to avoid surgery
Ankle & Foot Trouble
Deep Tissue Massage and Myofascial Release Massage
Football Injury
Tennis Elbow
Rotator Cuff
Wendy Behan
Practice Manager- Hampstead
Ensure smooth running of the clinics
Maintaining excellent customer care
Bookings
Health Insurance Liason
Accounts & Billing
Appointment Bookings
Telephone enquiries
Dyan King
Practice Manager- East Finchley
Ensure smooth running of the clinics
Maintaining excellent customer care
Bookings
Accounts & Billing
Appointment Bookings
Health Insurance Billing
Account Enquiries
Micki Hammond
Chartered Physiotherapist-On Leave
Back Pain
Sports Injuries
Sprained Knee
Ankle Problems
Sciatica
Deep Tissue Massage and Myofascial Release Massage
Back & Neck Ache
Post-operative
Anuj Pandey
Senior Physiotherapist- Swiss Cottage & Hendon
Running Injuries
Back Pain
Sports Injuries
Patella Tendinitis
Ankle & Foot Trouble
Knee sprain
Hamstring Strain
Pinched Nerve
Football Injury
Grace Newport-Tucker
Chartered Physiotherapist- Swiss Cottage
Running Injuries
Back Pain
Sports Injuries
Ankle & Foot Trouble
Arthritis
Knee sprain
Hamstring Strain
Sciatica
Back & Neck Ache
Tanya Pernet
Practice Manager- Hendon
Ensure smooth running of the clinics
Maintaining excellent customer care
Bookings
Health Insurance Liason
Accounts & Billing
Brenden Magee
Chartered Physiotheraist- Hampstead & Swiss Cottage
Sports Injuries
Ankle & Foot Trouble
Sprained Knee
Hamstring Strain
Sciatica
Back & Neck Ache
Katy Abrahams
Chartered Physiotherapist- Hendon
Sports Injuries
Ankle & Foot Trouble
Sprained Knee
Antenatal & post natal Pilates
Pilates classes
Frozen Shoulder
Tennis Elbow
Clinic Information

020 8201 7788

Same Day Appointments
Mon-Thurs 8am-9pm
Fri 8am-3pm
Sun 9am-1pm

Health Insurance Recognised
Latest News
BOOST PHYSIO works with major insurance companies like: BUPA, AVIVA, WPA, CIGNA and Simplyhealth. We usually deal directly with your insurance company.
Testimonials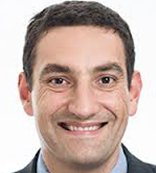 "When referring patients to BOOST PHYSIO I know I can rely on professional evidence-based, high quality treatment from friendly therapists."
---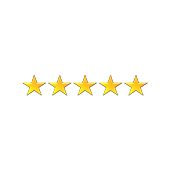 "Very professional clinic. Would highly recommend BOOST PHYSIO."
---
"BOOST PHYSIO have always taken good care of my patients."
---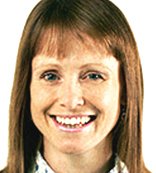 "BOOST Physio have been a fantastic resource for my patients, particularly those with complicated problems or those who are going through post-op rehab. They are highly skilled, and really help motivate patients to get back to being active. An all-round fab team!"
---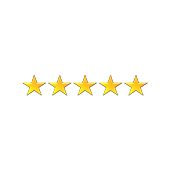 "Fantastic physios. BOOST have always looked after me well."
---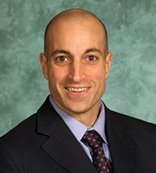 "BOOST PHYSIO has provided a timely, efficient and highly professional service to many of my patients, which has helped them in their post-op recovery back to full function."
---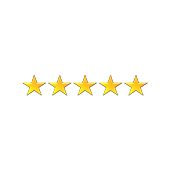 "My shoulder is completely better."
---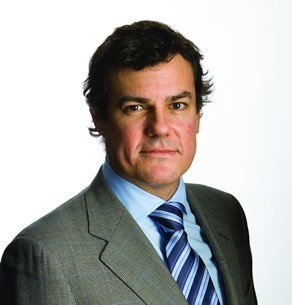 "I have always found BOOST to be extremely helpful and efficient when dealing with my patients."
---

"BOOST PHYSIO offer an exceptional service for my patients. With several locations across North London, and great communication, it's great to receive positive patient feedback."
---
"Steve was excellent and greatly improved my mobility after a partial knee replacement.. His advice strengthen my knee and increased my mobility. He saw me with ample Covid protection and I felt very comfortable in the practice."
---