Latest News
Proin gravida nibh vel velit auctor aliquet. Aenean sollicitudin, lorem quis bibendum auctor, nisi elit consequat ipsum, nec sagittis sem nibh id elit. Duis sed odio sit amet nibh vulputate cursus a sit amet mauris. Morbi accumsan ipsum velit. Nam nec tellus a odio tincidunt auctor a ornare odio. Sed non mauris vitae erat consequat auctor eu in elit. Class aptent taciti sociosqu ad litora torquent per conubia nostra, per inceptos.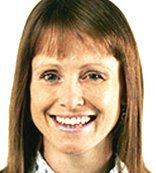 Consultant Q&A with Sports Physician Dr Cath Spencer-Smith
Posted by boost
We put questions from 4 of our BOOST PHYSIO patients to Sports Physician Dr Cath Spencer-Smith.  Dr Spencer-Smith specialises in Sports and Exercise medicine and she has treated a range of sports people from Olympias and Paraolympians to the occasional exerciser.  You can view her website here.She sees patients privately at the Wellington Hospital and Read More
Q&A with Shoulder Surgeon Mr Marcus Lee
Posted by boost
Consultant Shoulder Surgeon Mr Marcus Lee answers questions about Frozen Shoulders, steroid injections and other topical issues relating to the shoulder.  Mr Lee is a Consultant Orthopaedic Shoulder and Elbow Surgeon at University College Hospital (NHS) and the Hospital of St John & St Elizabeth (privately in St Johns Wood).   Mr Lee's main interests are Read More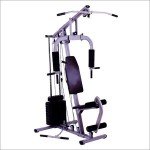 Posted by boost
Steven Berkman, Private Physiotherapist, lists the top ten gym exercise no-no's and gym sins.
Categories
Bloggers
Clinic Information

020 8201 7788

Same Day Appointments
Mon-Thurs 8am-9pm
Fri 8am-3pm
Sun 9am-1pm

Health Insurance Recognised